Same stitch, larger loom and smaller yarn.  Look at the difference!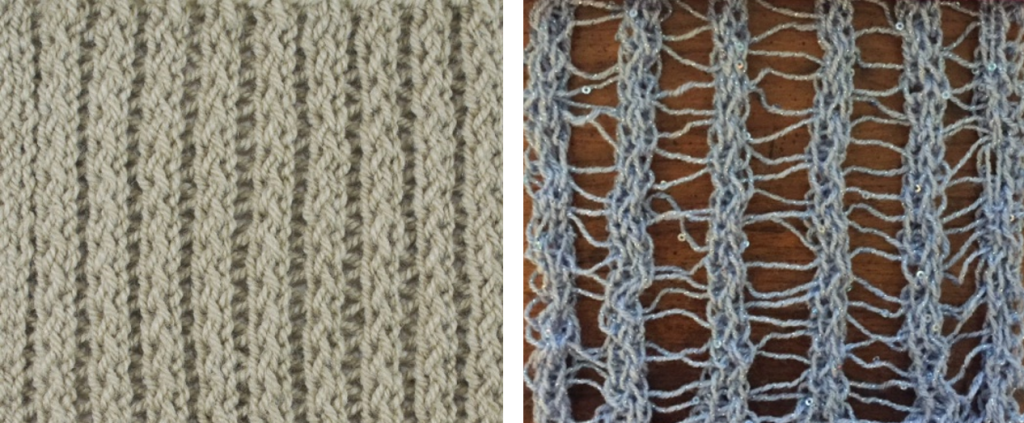 The Knittingboard blog posted wonderful, step-by-step instructions on how to loom knit the double-knit Twisted Pearl Stitch. With such great instructions, in fact, that there is no need to reconstruct them here.  They do such a fabulous job!  Check out their post with instructions here.
Just for reference, though, here's the wrap for the Twisted Pearl Stitch:


What I absolutely love about double-knit loom knitting is by choosing a different-sized loom and yarn, you get a completely different look.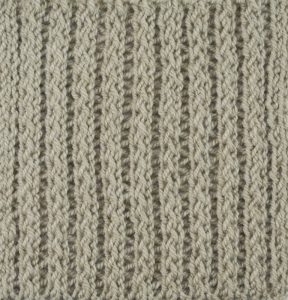 The Knittingboard's version of this stitch recommends using a 10" knitting loom or any loom with 22 + pegs with a width of 1 cm between rows of pegs to obtain their knit example.
For my lacy version, I chose a larger loom and a lighter weight yarn: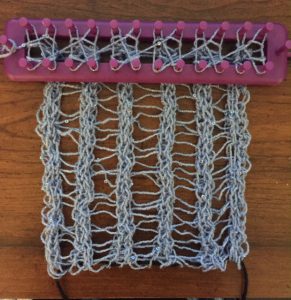 This yarn is Loops & Threads® Payette™ Yarn – Periwinkle Twinkle, weight:  fine (2) (from Michael's).  I love the little sequins and glittery yarn!  The older I get, it seems, the more I'm attracted to sparkle and glitter – is it just me?
Using the loom with wider-spaced pegs and lighter-weight yarn creates a lovely, lacy pattern, perfect for a pretty scarf or wrap. Experiment with different stitches, looms and yarn weights to create your own, unique project!