Since 4th of July is coming and I have a plethora of red, white and blue 100% cotton yarn, I just had to make some sort of patriotic …something.  I came up with this – a dishcloth flag.  I used my leftover Lily Sugar 'n Cream yarn and my 10″ Knittingboard.
I made this in Stockinette Stitch following the color graph below: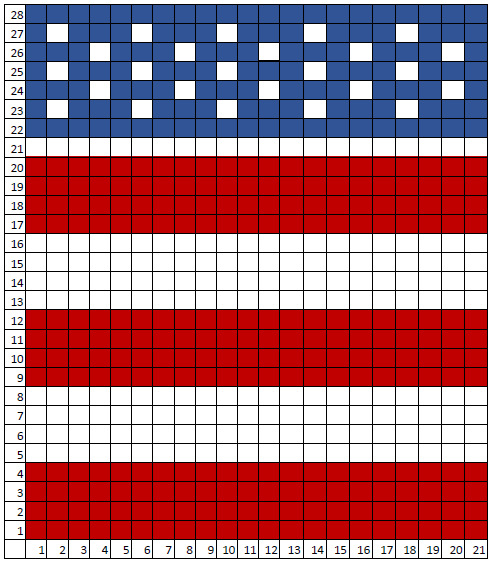 Download graph here.
When you get to the blue section, on Row 23, you'll want to tie your white yarn by folding a loop at the end of the white yarn and pull it under a stitch in between the front and back 2nd pins of the board using a crochet hook. Pull the tail of the white yarn through the loop and tie the new yarn into a knot. It will now be hidden between the pins as you work.
Wrap the pins for the white yarn first.  Then follow with the blue yarn filling in the empty pins. Complete the rest by following the graph.
This came out to 6″ x 6.5″.  Kind of small, so if you want it larger, just add more stripes for the length and more stitches for the width.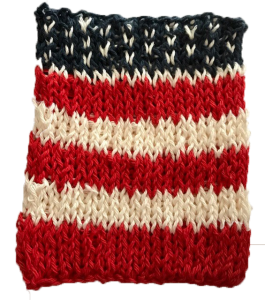 Enjoy this little bit of American Patriotism!
Happy Looming!