Since double-knit patterns are so hard to find, when I find one I have to share!  This one comes from Echstudio in the Netherlands.  Thanks to the simplicity of this pattern (and Google Translate!), here is a wonderfully simple-to-make shrug that you can double-knit loom, traditional knit or crochet with ease.
The photo shows the shrug both with (on the right) and without (on the left) sleeves.  It's your choice to include or not include sleeves.  Keep in mind that the shrug in the photo is crocheted, but the instructions will work for both knit and crochet methods and any yarn you choose.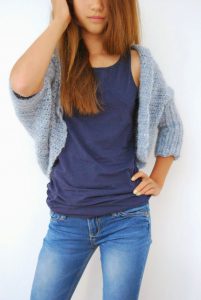 Left side without sleeve, right with sleeve
​​​​​​​
To start, you'll want to measure from your neck to where you want the end of the back of the shrug to reach (Waist?  Hip?)  In the sample photos below, they used 70 cm (27.6 inches) for the length and 85 cm (33″ inches) for the width shoulder/arm to shoulder/arm.
Knit in any stitch you like – Stockinette, Rib, etc.  Just make sure you make a 4″ x 4″ swatch first to determine how many stitches and rows you'll need to equal the measurements (I know, I know…we all hate making swatches but this will make life a lot easier in the long run!).
Loom knit approximately 70 cm [27.6″] neck to hip/waist  x 85 cm [33″ ] for arm/shoulder: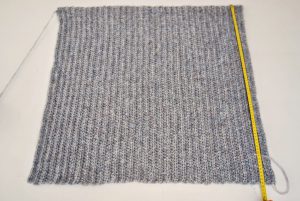 Fold the cloth in half and sew the sides 2/3rds with a yarn needle, leaving 1/3 open for the armholes.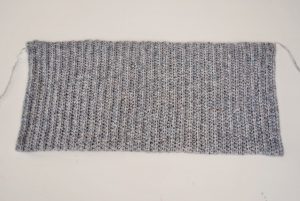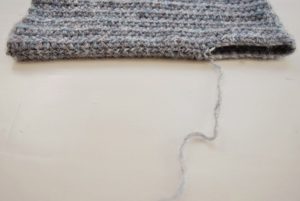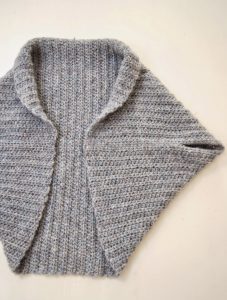 If desired, you can also create sleeves by trying on your shrug and measuring how far down you would like the sleeve to go (quarter-sleeve, to the wrist, etc).  Knit the sleeve, fold in half, sew the sides up and sew them into the armhole.
Here's view of the shrug with the sleeve: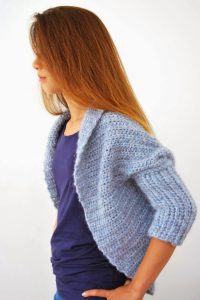 Here's a view of the shrug without the sleeve: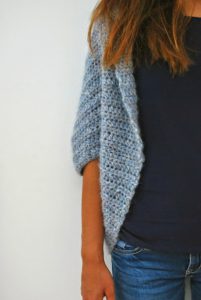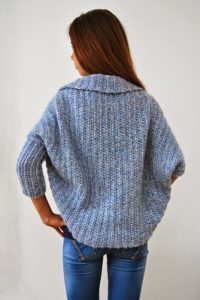 Back with sleeve on left and without sleeve on right
How cute and easy is this?  Now think of all that extra yarn you have stashed that you bought on sale and still haven't decided what to use it for. This is the project!