Welcome to Week Thirteen of our Love Is in the Air project!  This is it!  The final block, which is the center block of your project. You will need to do this block on your larger loom.  I used the 28" Knittingboard.
You can download the color chart here.  This baby is four pages, so you will need to tape them together to create your large chart.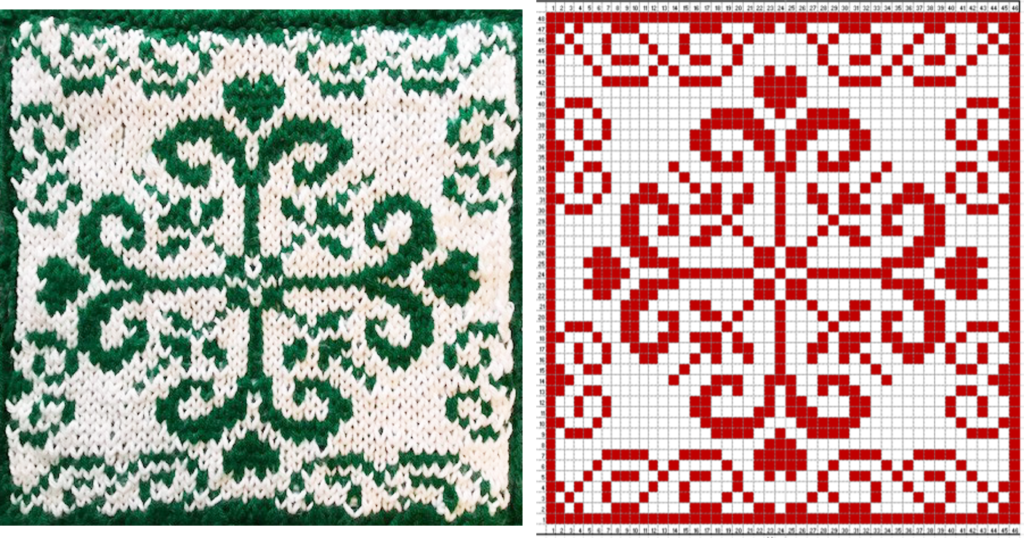 Since this is our final block, once you have completed it, you are ready to put it together.  I suggest using the mattress stitch to attach your blocks to each other and then to the center block.
Once completed, I crocheted a single-stitch border around the edge.  This is your project, so have fun!  Feel free to continue to create blocks to add to your project and complete a blanket.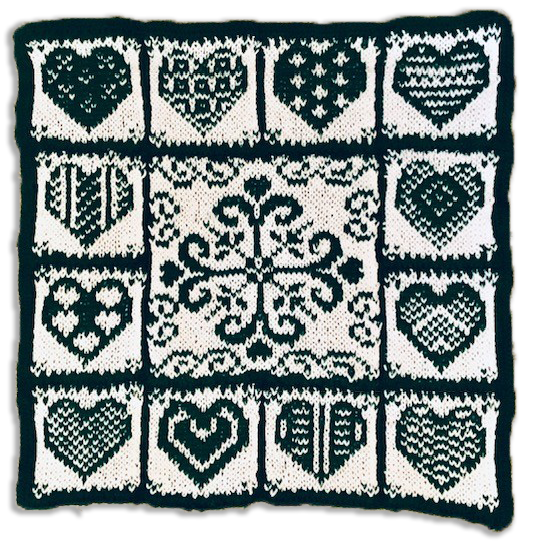 I hope you have enjoyed loom knitting this project as much as I had creating it!  Please post your completed project so we can all ooooo and ahhhhhh!
Missed last week?  Check it out here.
Happy Looming!