The Star Stitch is a beautiful, lacy stitch that is very easy to do. Perfect for scarves, shawls, blankets and more.
Here's a quick video with written instructions below.
The most important thing to remember is to use an even number of pins. When you begin, you will want to do, at least, the first row in the Stockinette stitch.
Wrap the 1st back pin counter-clockwise. Bring down to 2nd front pin and wrap clockwise bringing yarn straight back.
Wrap clockwise around 2nd back pin and bring down to 1st front pin: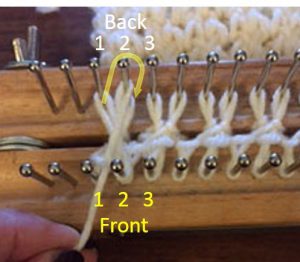 Wrap clockwise and bring the yarn up to the next empty back pin (3 in the example below).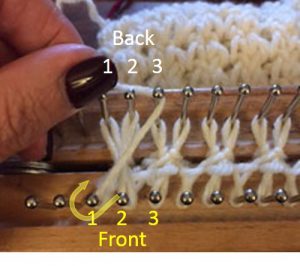 Repeat the instructions above until all pins are wrapped. Hook over and continue as instructed until desired length achieved.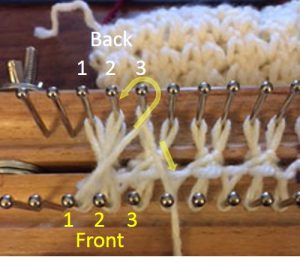 A beautiful stitch once completed!