Keeping in the holiday spirit, here's another little holiday color block pattern to add to your projects.  A cute coaster, dishcloth, scarf, tabletop – have fun!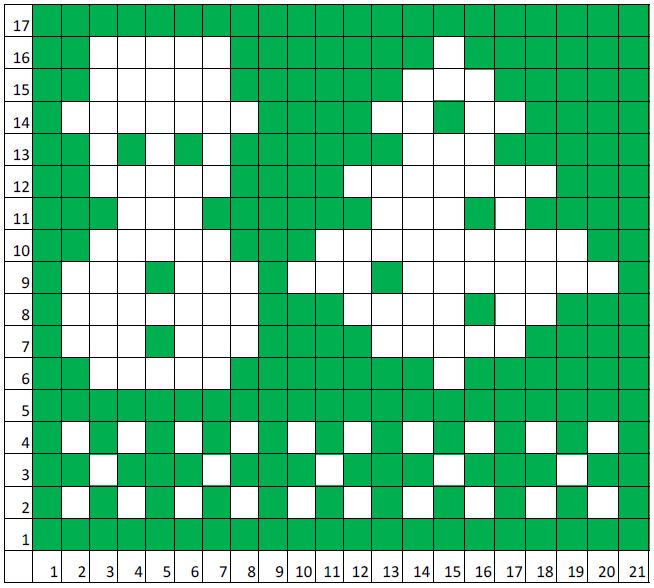 Download the pattern here.
Each block in the pattern represents one stitch.  The green blocks represent the green stitches and the white blocks represent the white stitches..  Viewing the chart, we will work from bottom up. In this pattern,starting on Row 2, you'll want to always wrap your white yarn first in the row, then follow with wrapping the green yarn.
Working in the Stockinette stitch, cast-on your first row in green.  Continue following the pattern from the bottom up.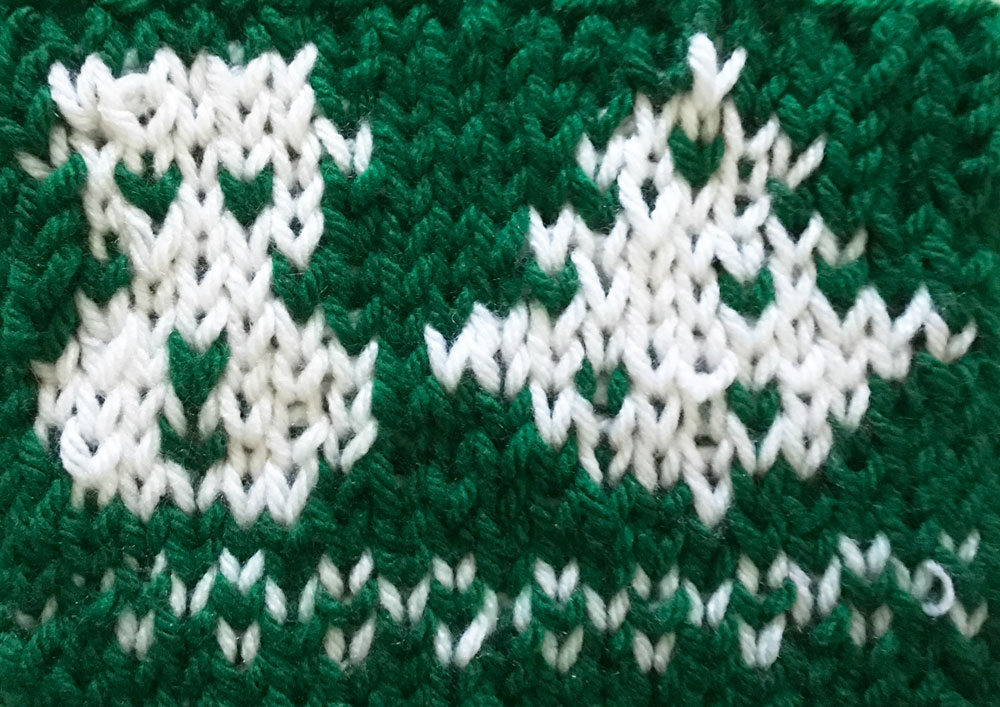 Happy Looming and Happy Holidays!