I saw this pretty rose pattern at the same time I got a new pair of glasses.  Aha!  I'll make an eyeglass case!  Well, it came out a little bigger than that.  So, instead, here is a darling little case for pencils, make-up, any little thing you'd like to use it for.
Pretty and easy to create, just double-knit the front of the case and another solid piece for the back.  Using single-crochet stitch, crochet up three sides and leave open on one long side.  Add a zipper closure or, like me, the easy way and use Velcro.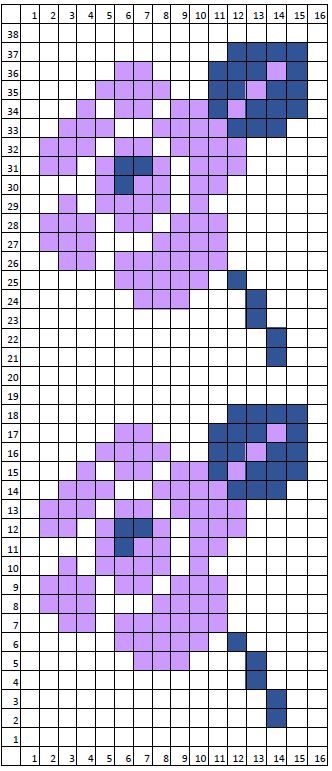 Download pattern here.
Follow the pattern from bottom to top and enjoy your beautiful case!
Happy Looming!