A little designer flair can take any project up a notch (or two!)  Houndstooth gives a stylish and elegant look to every project, whether a scarf, sweater, handbag or clutch.  The beauty of this fabulous double-knit loom pattern?  So easy to create when you know how!
Download graph here.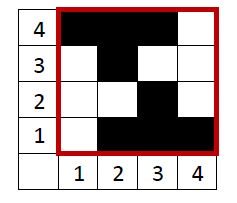 This pattern is a repeated block of 4 stitches and 4 rows.
Each block in the pattern represents one stitch.  The black blocks represent the black stitches, white blocks are the white stitches.  Viewing the chart above, we will work from bottom up.  You'll want to wrap your black yarn first in the row, then follow with wrapping the white yarn.
When starting a project, cast on using the Stockinette stitch, then begin following the pattern.  Hook over after each completed row.
The example below is shown without the cast-on row, for ease of viewing.
Wrap your board following the diagram, starting with the black yarn: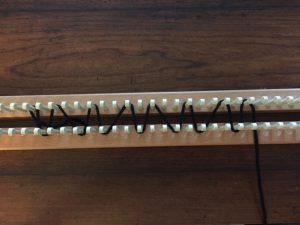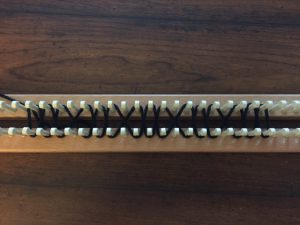 Now wrap with the white yarn: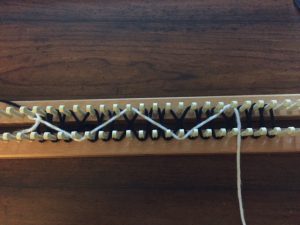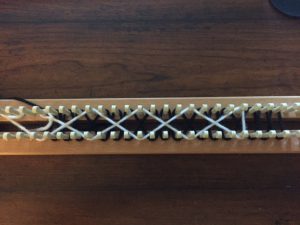 Continue wrapping each row following the diagram, hooking over between rows.  Once you have wrapped 4 rows, start at row 1 again, to create the houndstooth pattern.
That's all there is to it!  But, shhhh, let everyone think how amazing you are when they see this "complicated" stitch.   We'll keep this our little secret, hmmm?