Finding knitting patterns specifically for the double-knit loom can be challenging, as you all know. However, converting a traditional knit pattern to double-knit does not need to be difficult. Here are a few easy, traditional knit patterns I've run across lately that are just as easy to convert to double-knit.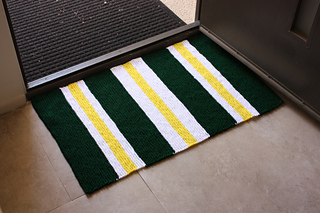 This "Very Simple Rug Pattern" really is super easy! Just takes 1 skein each of 3 colors of Red Heart: Super Saver Yarn and the Stockinette Stitch. Bam!  Think of the possibilities switching up colors (team, girly, boyish, decor…). Get your free pattern here.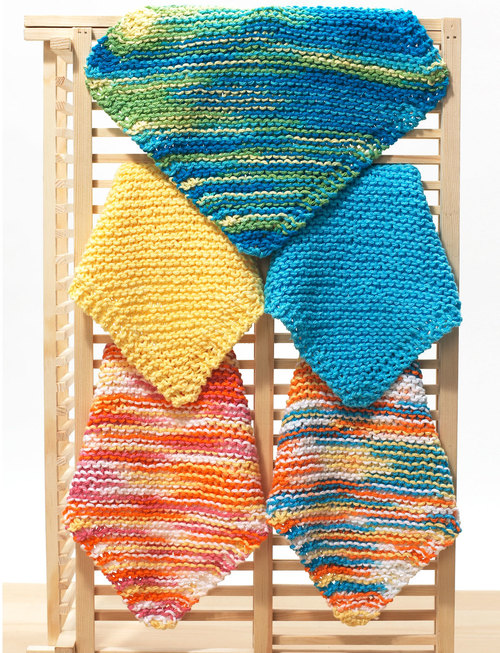 Gotta love this super-easy dishcloth pattern! It's knit in a diagonal, so you'll start by increasing stitches then, later, decreasing stitches. (Check out our tutorial on increasing and decreasing here.) Knit using the Stockinette stitch. Free pattern here.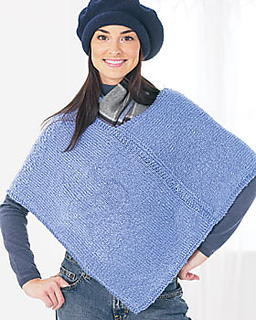 This is a cute poncho made in two rectangular pieces. Pattern does have a purl row thrown in – skip that and stick to Stockinette. The yarn is bulky/chunky – find some fabulous looking/feeling yarn and this one will knit up quick and beautiful! Free pattern here.
So don't be afraid to check out those traditional knit projects and see how you can convert it to double-knit. Just as we change up a recipe to suit our culinary needs, we can do the same with traditional knit patterns!
Bon Appetit and Happy Looming!