Welcome to Week Four of our Love Is in the Air project!  Every week, I post a new block accompanied with its color chart to download.  Each block took me a couple of evenings (at most) to loom knit.  A week will give you enough time to work on your block (or multiples of the block, if you're making a blanket) and work on any other project you are doing, as well.
Here is this week's block.  You can download the color chart here.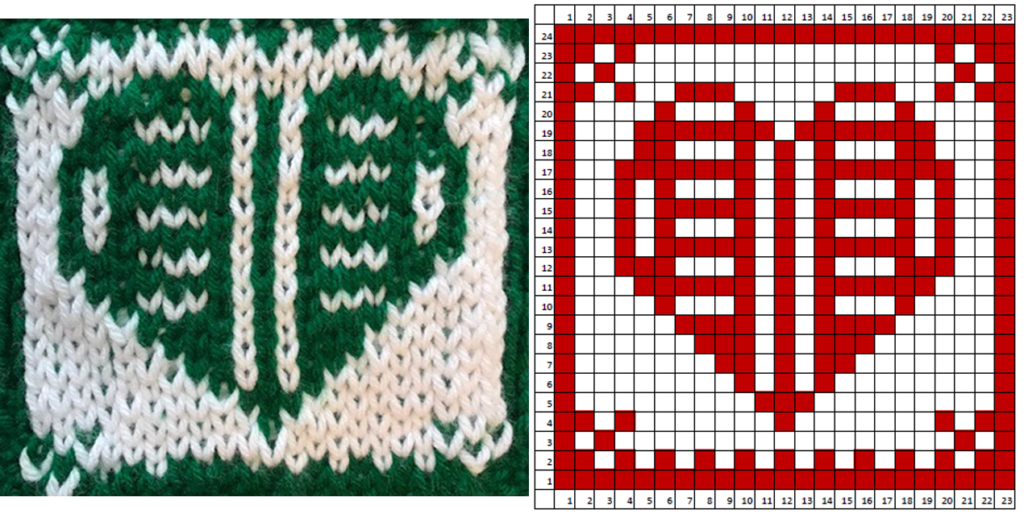 Below is a quick lesson on how to do multi-color loom knitting.
Getting Started:
Each color block stands for the color of yarn.  Each bottom number stands for the peg on your board.
We work from the bottom of the chart up, left to right.
Cast on in solid (red, in the chart) color using the Stockinette stitch.  That is your first row.
Row 2:

Add white yarn to 3 back peg.  Then wrap in Stockinette stitch only those pegs in white:  3 back to 5 front to 7 back to 9 front, and so on:

Now wrap the return (no need to turn your board around) filling in the blanks:  21 back to 19 front to 17 back, and so on:

Wrap the solid (red, in chart) yarn in Stockinette using your chart:
Wrapping to the right:
Return wrap to the left:

Hook over as normal.
And there you have it!  Much easier than you thought, right?  Continue on following the chart from the bottom up.  Once complete, cast off as normal.  Now you are ready to do another block!
Missed last week?  Check it out here.
Happy Looming!