Here it is, summer fading away and poof!  I watched my first pre-season football game of the season and suddenly autumn is in the air.  Although the weather is still warm, here are some easy and quick blanket patterns you can put on your radar so when that perfect yarn goes on sale, you'll know just how you'll use it when the weather grows cold.
Cuddly Quick Knit Throw Blanket Pattern
As Jessica from Mama in a Stitch says, I used two completely different yarns for this knit throw design and I love how it creates a really squishy and interesting texture. It also goes to show that if you've got various yarns of the same weight, it's possible to put them together and create something pretty. 
Although this pattern calls for mixing the Garter Stitch and the stockinette stitch, because the texture of the yarn is so different, using both in the Stockinette stitch should be just as striking.  If you choose to use the Garter Stitch, that would just be purling your stitches when Garter stitch is called for.
Read more here.
Back to Basics Afghan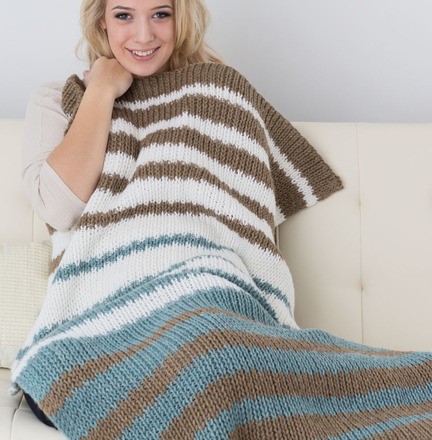 Quick and simple with easy colored-yarn changes from knittingboard.com.
Check out pattern here.
Pretty Floral Baby Blanket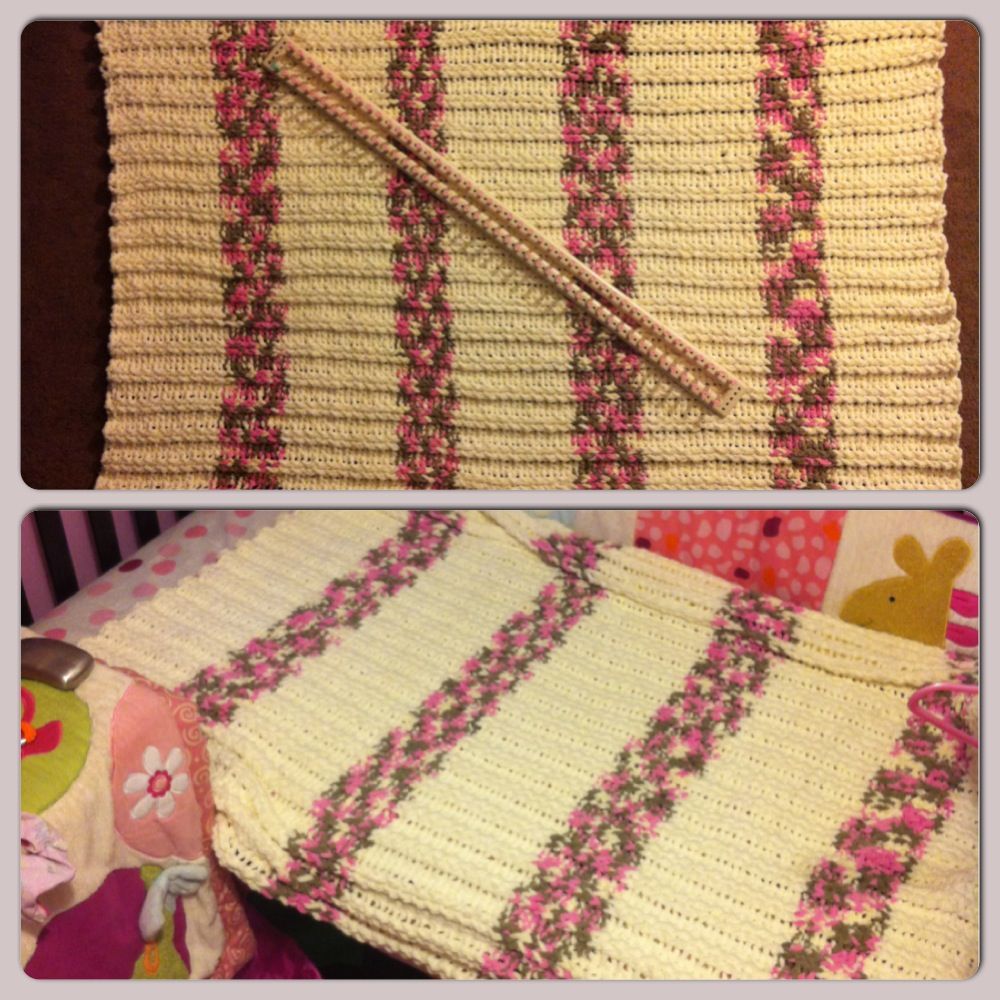 I actually saw this on Pinterest – there is no website referenced – just a basic pattern in the description.  Stephanie used a Martha Stewart loom, however, any long loom will do.
"Stephanie Fenn saved to Knifty Knitter: Use a long loom with 44 pegs on each side Double-loom ribbed stitch throughout, Bernat Baby Blanket yarn, 20 rows solid, 10 of pattern (for stripe), 20 rows solid, 10 pattern, 20 solid, 10 pattern, 20 solid, 10 pattern, 20 solid & cast off. Very cozy & fits a toddler bed very well (pictured). Approximately 32″ x 52″ when complete."
Happy Looming!