I had some leftover yarn from a baby blanket and thought I'd like to make something soft and pastelly (is that a word?) with little hearts.  Here's what I came up with!
An easy little project using leftover yarn that came out to about 12-½ x 16-½ inches.  It was so delicate and cute I just had to frame it.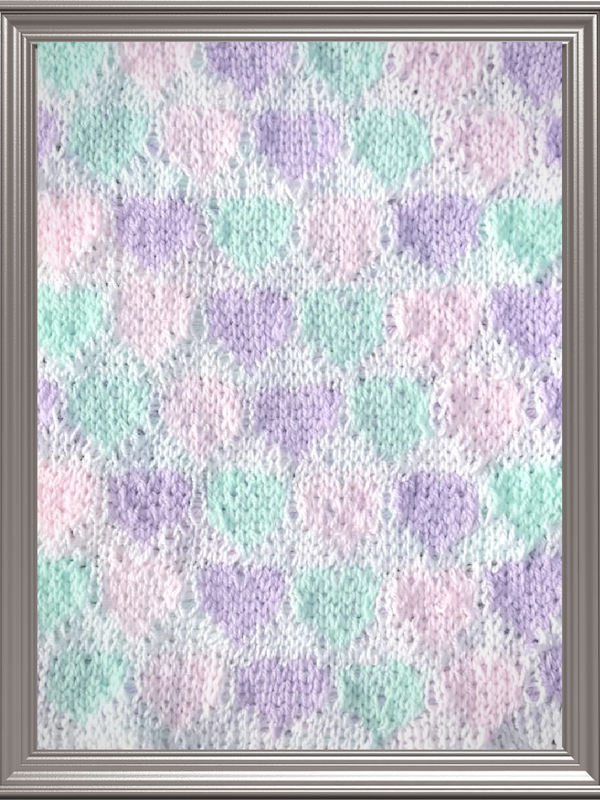 I have to admit, though, that because the yarn was so light-weight, it did pull apart around some of the hearts, even though I did block it.  I suggest using a little heavier (thicker) yarn than baby (lightweight) yarn.  It won't stretch as much.  All-in-all, though, I just adore it!
Just follow the chart below loom knitting from the bottom up.  (Never tried double-knit loom knitting using multi-colored yarns?  Here's a great place to start with step-by-step instructions and photos.)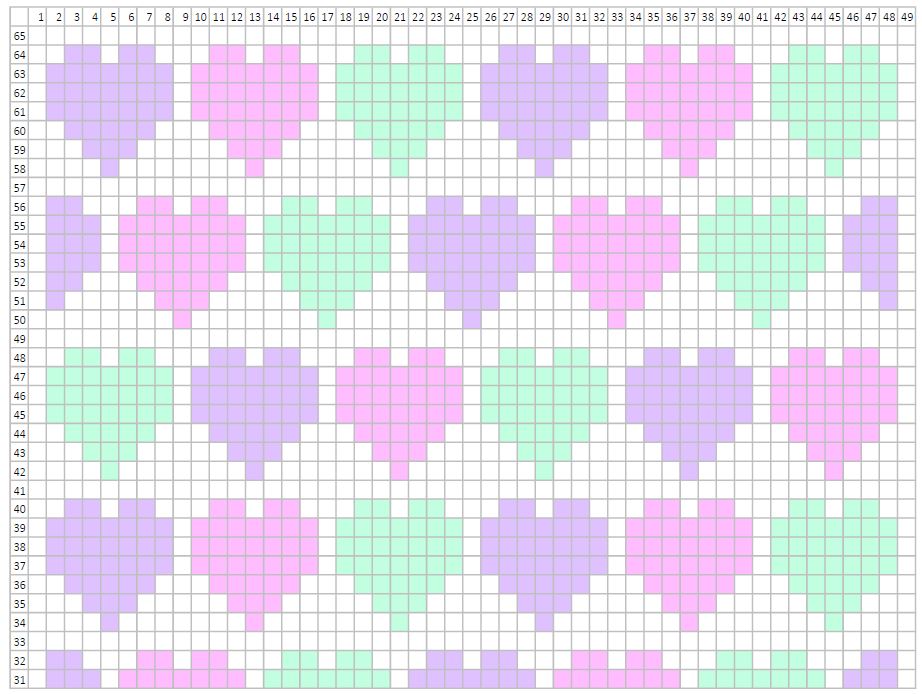 Download the chart here.
No matter what type of yarn you use or what colors you choose, this cute heart pattern is sure to come out sweet, whether you use it for a wall hanging, like I did, a baby blanket, or anything else you would like to add hearts to!
Happy Looming!