How cute is this Hook Design Bag I found on the Knittingboard Pattern page?  If you haven't checked out this page yet,  you really should.  There are so many cute patterns to choose from!
This pattern is worked in double-knit on a 28″ Knittingboard.  You can find the pattern here.  Here is the chart that comes with the pattern, just to give you an idea: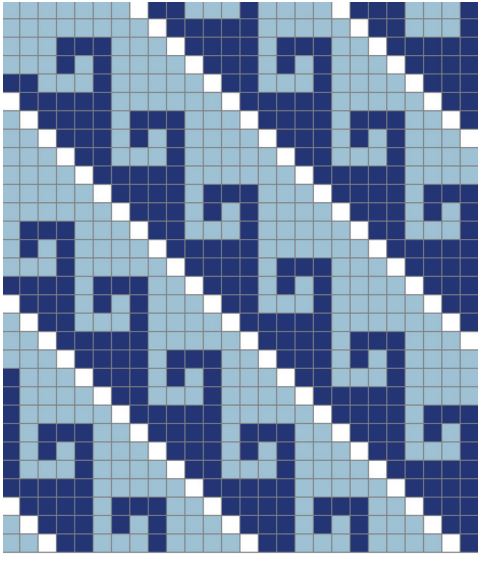 Isn't this a cute pattern?  You don't have to use this just for the bag, you can use this on any project – scarf, blanket, how about a table runner for that seascape motif you are going for?
I love finding great charts that I can use for multiple projects.  This is an awesome example of one of those.
One more look at this cute bag: