When I saw a pillow with this design, I just had to create a pattern to double-knit loom knit.  And here is the result!  All ready to turn it into a pillow to grace our couch over the holidays!  Never used a color chart?  Read on…
Easy to loom knit, you'll need your 28″ knittingboard and one skein of red and one skein of white yarn.  Print out the color chart below, tape up and start knitting along with the chart.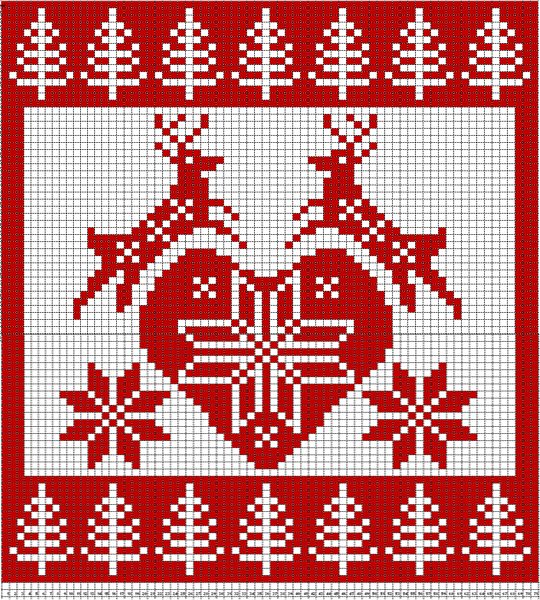 Download and print Color Chart here.
Never double-knit loom knitted with a color chart before? 
It's much easier than you think (and more enjoyable, for me, at least!).  Here is a great post on how to create motifs along with color charts and step-by-step wrap instructions with photos.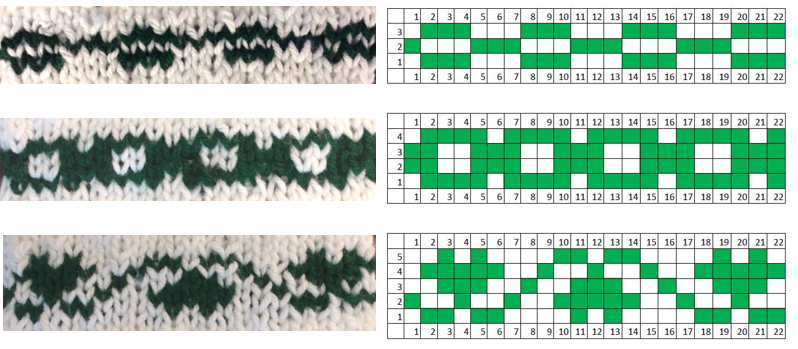 Once you have the wrapping concept down, you are off to the races!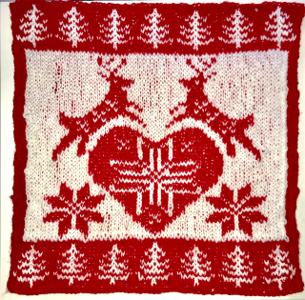 Happy Looming!