Gift Voucher
GIFTVHCHR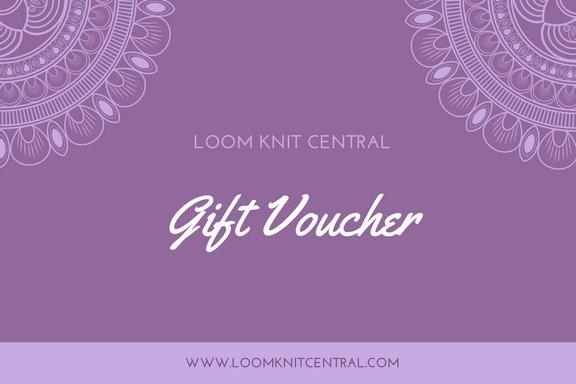 Want to share your love of double-knit looming? Give a gift voucher!
This voucher can be used on any purchase at Loom Knit Central. Just select the amount you would like to purchase ($10, $15, $20 or $30). Soon after your purchase, you will receive a separate email with your gift voucher.
So, share the joy of double-knit loom knitting and give a gift voucher!
Amount
$10 (10) $15 (15) $20 (20) $30 (30)